Posted on 04/10/2022 8:26 AM | by NaijaHouses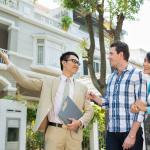 Whether you want to buy or sell a home, you'll want some help. So who should you hire? Real estate professionals go by various names, including real estate agents, real estate brokers, or realtors.
So what's the difference between a Realtor, real estate agent, and broker?
Read More